Program Director
The Society of Typographic Arts
During the time I led programming, I brought a fresh perspective to the society, which as a result saw a significant growth in event attendance, membership, and engagement, especially among young professionals.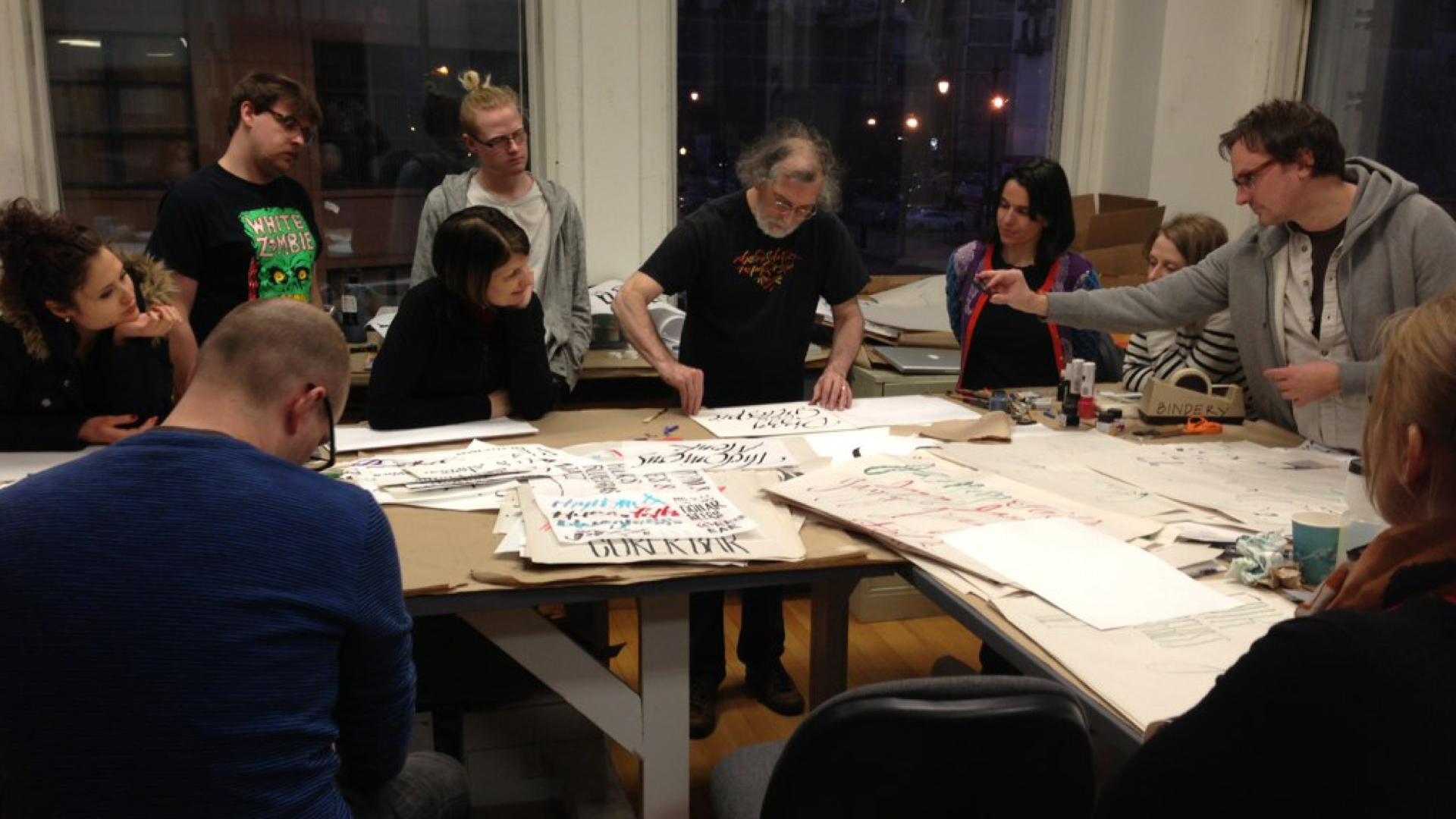 My strategy was to empower
and build the design community
through engaging events
that informed and connected people.
Calligraphy Workshop with Paul Shaw.
By immersing myself in
the design community and
talking with designers, I discovered
the community's interests, tested ideas, and designed meaningful opportunities.
STA Honorary member recipient,
Erik Spiekermann lecture and conversation.
The outcome of my research and discovery was a program of lectures, conversations, and hands-on workshops led by typography superstars.
Walking Type Tour with Paul Shaw.
Paul illuminates the history and new letter forms along Michigan Ave.